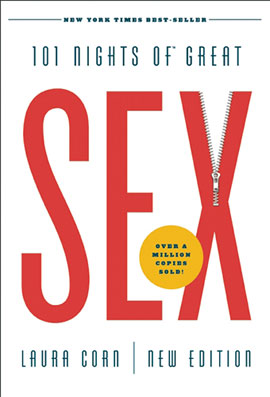 101 Nights of Great Sex by Laura Corn
Price $29.95
101 Nights of Great Sex by Laura Corn More Details
101 Nights of Great Sex is the permission slip you've needed to strip off all your inhibitions and break your predictable bedroom routines; to finally claim the sex life that you really, really want.

Millions of readers can attest to the success of the original printed version of this book for revitalising their love lives.

But now Ms Corn has gone one step further. She's not only revised the original book and brought it bang up to date, but she's developed this new and exciting eBook version, which works in tandem with today's technology to give you just as much sexy fun, just as many surprises and has just as many secrets contained within its pages.



Home | About Ruth | Returns |
Copyright Kiss and Makeup, LLC 2018
Returns All Rights Reserved Privacy