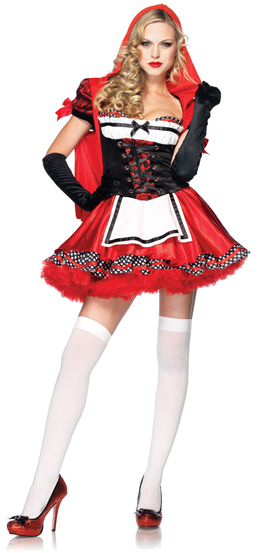 Costume: Divine Miss Red 83846
This Diving Miss Red Costume is made by Leg Avenue and is available to purchase online or in-store at Kiss and Make-Up. This Divine Miss Red costume features a ribbon trimmed layered apron dress with a padded bra bodice detail, lace accents, and an attached hood. Includes crinoline.

Available Sizes: LARGE ONLY IN STOCK

Buy your Leg Avenue Divine Miss Red Costume at Kiss and Make-Up today!