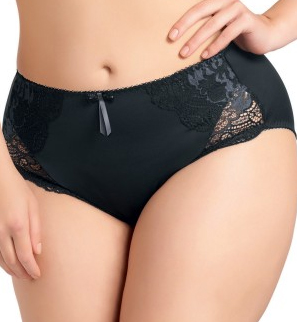 This Elomi Amelia Brief is available to purchase online or in-store at Kiss and Make-Up. Amelia conjures up an amazing shape from thin air. The seamless spacer fabric traps a layer of air to create a rounded feminine silhouette, without adding volume.

Fabric Content: 84% Nylon, 11% Elastane, 5% Cotton.

Color: Black

Sizes: L-4XL

Buy your Elomi Amelia Brief at Kiss and Make-Up today!