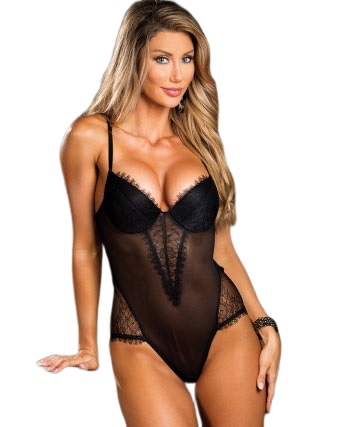 Eyelash & Mesh Teddy #31214
This Eyelash and Mesh Teddy is made by Shirley of Hollywood and is available to purchase online or in-store at Kiss and Make-Up. Eyelash lace and teddy with slightly padded under wired cups, adjustable straps and a sexy open back with strappy elastic detailing and hook back closure.

Color: Black

Sizes: Small, Medium, Large

Buy you Shirley of Hollywood Eyelash and Mesh Teddy at Kiss and Make-Up today!