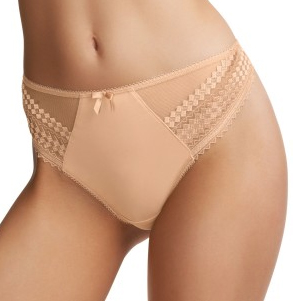 Fantasie Rebecca Thong 2027
Price $32.00
Fantasie Rebecca Thong 2027 More Details
This Fantasie Rebecca Thong is available to purchase online or in-store at Kiss and Make-Up. Rebecca is finely crafted too, with geometric Swiss embroidery.

Embroidery sides and stretch fabrics front and back for comfort.

Colors: Nude and Black

Sizes: XS, S, M, L, XL

Buy your Fantasie Rebecca Thong at Kiss and Make-Up today!


Home | About Ruth | Returns |
Copyright Kiss and Makeup, LLC 2019
Returns All Rights Reserved Privacy