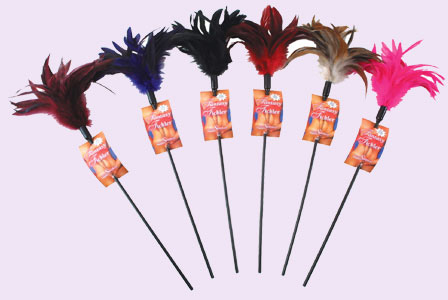 Feather Tickler
Price $8.00
Feather Tickler More Details
This Feather Tickler is available to purchase online or in-store at Kiss and Make-Up.
The Great Love Escape
Feather Fantasy Tickler: It's perfect for making long lingering strokes on you lover's skin. Following the contours of their body, you can find their special "spot" or "tickle zone". If you "Flutter" and "twirl" in place you can even get a rise out of your partner.
Available Colors: Natural

Buy your Feather Fantasy Tickler at Kiss and Make-Up today!


Home | About Ruth | Returns |
Copyright Kiss and Makeup, LLC 2019
Returns All Rights Reserved Privacy