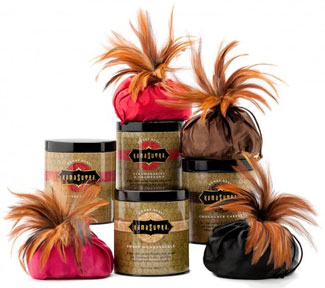 This Honey Dust is made by Kama Sutra and is available for purchase online or in-store at Kiss and Make Up.Surprise every kiss with a taste of nature's sweetest gift. This sensuous, kissable powder is made with pure, natural honey, one of ancient India's most prized skin conditioners. Dust it on yourself and your lover, leaving a silky-soft glow, a delicate fragrance and an irresistible taste. The Kama Sutra Honey Dust package includes an air-tight canister, a satin pouch filled with fine powder, and a handmade feather applicator designed to tickle your lover's erogenous zones.

8-oz tin, satin bag and feather duster

Buy your Kama Sutra Honey Dust at Kiss and Make Up today!