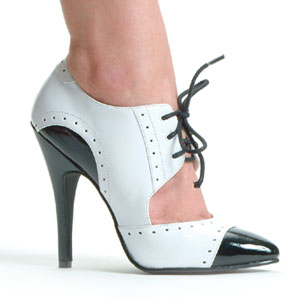 These black and white sexy Gangster 5 Inch Heels are available to purchase online and in-store at Kiss and Make-Up. These seductive heels feature 5 inches worth of heel with a closed toe. These heels also go great with formal attire and cocktail dresses. Trust us, you will fall in love with these sexy heels when you try them on!

Available Sizes: 6-12

Buy your Sexy Gangster 5 inch Heels at Kiss and Make-Up today!