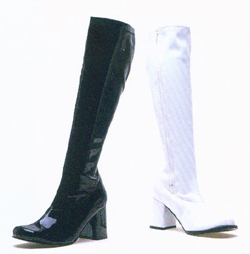 These Gogo 3 inch heels are available to purchase online and in-store at Kiss and Make-Up. As we mentioned, the Gogo boot is a 3 inch heel. These Gogo boots are perfect for Gogo girls and Gogo dancers.

You get an Inner zipper.

Available Sizes: 5-12

Available Colors: Black, White, Red, Pink Stretch Patent Buy your Gogo Boots - 3 Inch Heels at Kiss and Make-Up today!