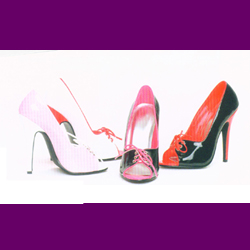 These Mimi 5 inch Heels are available to purchase online and in-store at Kiss and Make-Up. These sexy Mimi heels come with 5 inches of heel. We are certain that you will feel confident and look sexy in these pair of heels!

Available Colors: Black/Red, Baby Pink/White

Available Sizes: 5-14

Buy your Mimi 5 inch Heels at Kiss and Make-Up today!