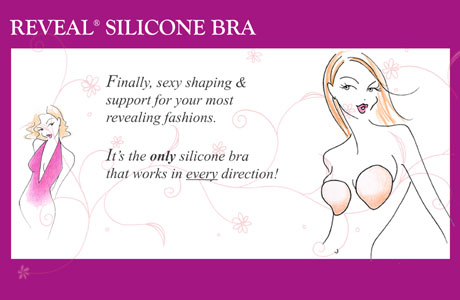 Bra Accessories: Braza Reveal Silicone Bra


Introducing the Braza Reveal Silicone Bra. This silicone bra is reversible and it's the only silicone bra that works in every direction! You can wear it either with the flap at the top, for deep plunge clothing (as shown) OR With the flap at the bottom for strapless fashions. Supports with no clasp. Adds a full bust size. Reusable 50-100 times.

One pair of silicone adhesive cups packaged in tray and boxed.

Select your correct size:
Use A cup if you are: 32A, 34A, 32B
Use B cup if you are: 36A, 38A, 34B, 36B, 32C
Use C cup if you are: 38B, 34C, 36C
Not recommended for other sizes.

Color: Beige

Cup Sizes: A, B, C

Buy your Braza Reveal Silicone Bra today!