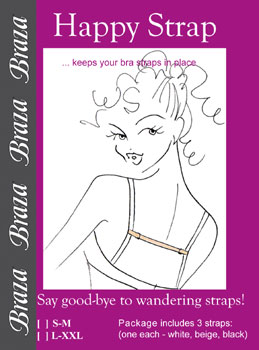 Bra Accessories: Happy Strap S/5080
This Braza Happy Strap bra Accessory is available to purchase online or in-store at Kiss and Make-Up. Wear any kind of sleeveless top with confidence...your bra or camisole straps will stay in place. Attaches in seconds to the back straps of your bra.

Colors: White, Beige, Black
Sizes: S/M, L/XL

Buy your Braza Happy Straps at Kiss and Make-Up today!