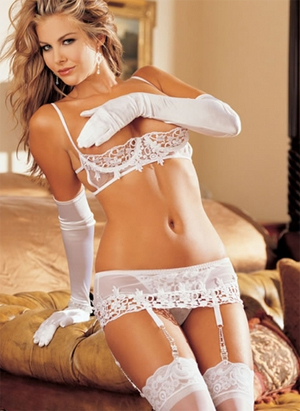 Bridal Venice Garterbelt 20280
Price $45.00
Bridal Venice Garterbelt 20280 More Details
This Venice Garterbelt is made by Shirley of Hollywood and is available to purchase online or in-store at Kiss and Make-Up. Venice Garterbelt

With a supersexy lace-up back, lavishly adorned with rhinestone garter grips.

Available Colors: Black, White
Available Sizes: S/M, L/XL

Gloves and Stockings not included.

Buy your Shirley of Hollywood Venice Garterbelt at Kiss and Make-Up today!


Home | About Ruth | Returns |
Copyright Kiss and Makeup, LLC 2019
Returns All Rights Reserved Privacy