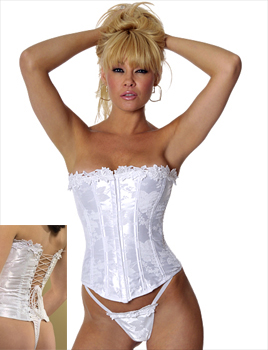 Bridal: Edwardian Corset 6709
Price $55.00
Bridal: Edwardian Corset 6709 More Details
This Edwardian Corset is made by Empire Intimates and is available to purchase online and in-store at Kiss and Make-Up. This Edwardian Corset features a Lace-Up Back, and is Brocade trimmed with embroidery.
Available Colors: Black, White, Red, Blue

Available Sizes: 32-34-36-38-40

Buy your Empire Intimates Edwardian Corset at Kiss and Make-Up today!


Home | About Ruth | Returns |
Copyright Kiss and Makeup, LLC 2019
Returns All Rights Reserved Privacy