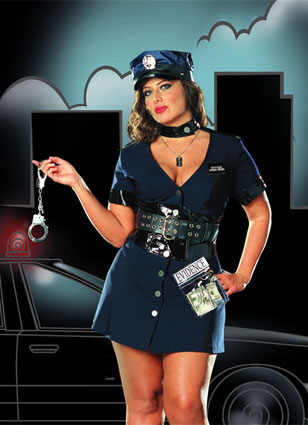 Costume: Full Figure Corrupt Cop 4005x
You are going to love this Full Figure Corrupt Cop Costume by Dreamgirl! The Corrupt Cop Costume features a snap front dress with attached Vinyl boned waist corset and neck collar. Includes hat, faux razor blade necklace, removable name badge, belt, handcuffs and an Evidence Bag which contains a faux needle and mini plastic bag. (Please Note: Sunglasses and Cash are not included)

Sizes: 1/2x, 3/4x

Buy your Dreamgirl Full Figure Corrupt Cop Costume at Kiss and Make Up today!