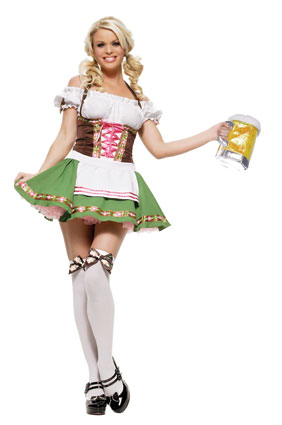 Costume: Gretchen Leg Avenue 83311
This Gretchen Beer Girl Costume is made by Leg Avenue and is available to purchase online or in-store at Kiss and Make-Up. This is a 2 piece Gretchen Costume. This is a Super sexy costume for Oktoberfest or Halloween. The costume includes a Peasant Top Dress, and Matching Stockings with Bows!

The Beer Stein Purse is sold separately.

Available Sizes: S, M, L

Buy your Leg Avenue Gretchen Beer Girl Costume at Kiss and Make-Up today!