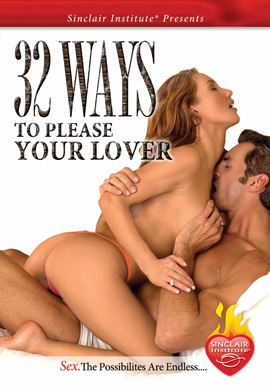 DVD: Sizzle! Sinclair Institute 32 Ways To Please Your Lover
This Sinclair Institute 32 Way to Please Your Lover DVD is available to purchase online or in-store. Watch and learn how switching positions can heighten erotic stimulation, how fantasy and role playing can add spice, and how to master oral loving and G spot stimulation. Share an intimate look at how to use toys and food to enhance erotic techniques, and how changing a location can open up great possibilities!

60 Minutes.

Buy your Sizzle! Sinclair Institute 32 Ways to Please Your Lover at Kiss and Make-Up today!