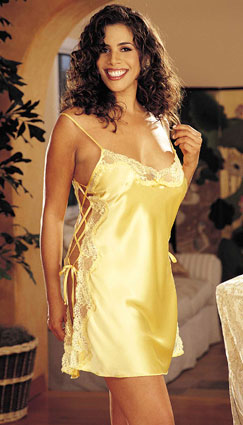 Full Figure x20015 - Our Best Selling Chemise
Price $38.00
Full Figure x20015 - Our Best Selling Chemise More Details
This Shirley of Hollywood Plus Size Charmeuse Lace Up Chemise is the perfect lingerie piece for curvy women. In a beautiful, elegant look of charmeuse and scalloped lace, running down each side accompanied by a sexy lace-up (or down!) side closure, and adjustable straps.

Colors: Buttercup Yellow, Cherry Red, Grape, Electric Blue, Passion Pink, Black

Sizes: 1X, 2X, 3X, 4X, 5X

Buy your Shirley of Hollywood Full Figure Charmeuse Lace Up Chemise today!


Home | About Ruth | Returns |
Copyright Kiss and Makeup, LLC 2019
Returns All Rights Reserved Privacy