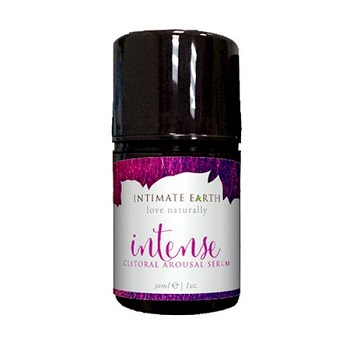 Intimate Organics Intense Clitoral Gel
Ladies, you are going to love this Intense Clitoral Gel by Intimate Organics! Intimate Organics™ understands that some women need an extra boost. Our INTENSE clitoral gel has a slightly higher level of peppermint oil and it can be used for clitoral foreplay, clitoral stimulation during intercourse, and during clitoral stimulation with an adult toy. We suggest initially putting a pea-size amount of gel on a finger and massage directly onto the clitoris, more can be added if necessary. Please note that Intimate Organics products do NOT contain Menthol.

Purchase your Intimate Organics Intense Clitoral Gel at Kiss and Make Up today!