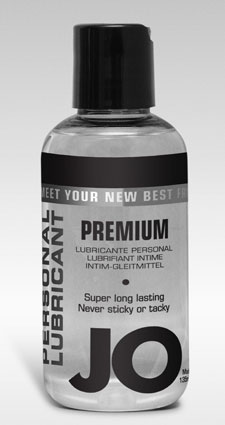 JO Premium Personal Lubricant
Price $24.00
JO Premium Personal Lubricant More Details
This JO PREMIUM Personal Lubricant is available to purchase online or in-store at Kiss and Make-Up. The JO PREMIUM Lubricant is a silicone based personal lubricant containing the finest quality pharmaceutical grade silicone. JO Premium is incredibly long-lasting and silky smooth.

* Incredibly long lasting
* Never Sticky or Tacky
* Great for use in shower and/or bath
* Compatible with all non-silicone toys
* No Smell or Taste
* Latex Compatible

4 oz.

Buy Your JO PREMIUM Personal Lubricant at Kiss and Make-Up today!


Home | About Ruth | Returns |
Copyright Kiss and Makeup, LLC 2019
Returns All Rights Reserved Privacy