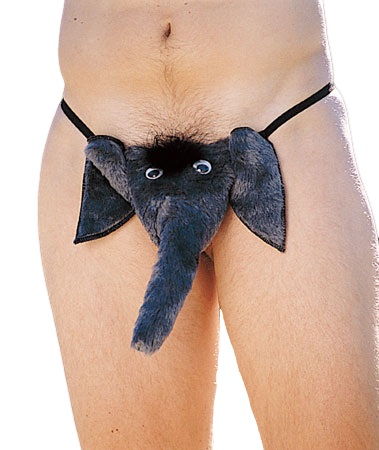 You can sense it, can't you? There's something that we need to talk about. We need to hurry up and address the Elephant in the room before we say anything more! This cocky Elephant Pouch for Men is loud and proud, and available to purchase online and in-store at Kiss and Make-Up. It's not about the size of the trunk, because one size fits most! If you're interested in getting wild with your lover, put on the Elephant Pouch and strut your stuff as you venture out into the wild. We are certain you will appreciate when this cocky Elephant walks into the room! Available Colors: Grey.

Available Sizes: One Size fits most.

Buy your Men's Elephant Pouch G-String at Kiss and Make-Up today!