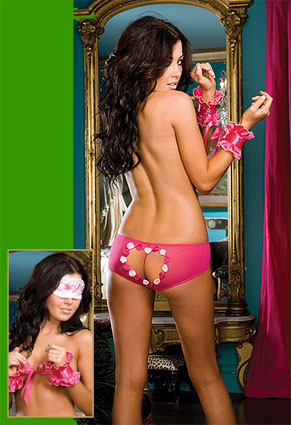 These Stretch Mesh Roses Shorts are available to purchase online and in-store at Kiss and Make-Up. We are certain you will love these comfortable shorts! This Stretch mesh short has a large heart cut out on the back with ribbon flower details. The matching satin wrist cuff restraints, and eye mask with flower detail is included.

Available Colors: Pink

Available Sizes: One Size

Buy your pair of Stretch Mesh Roses Shorts at Kiss and Make-Up today!