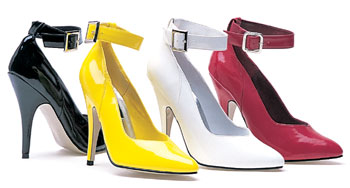 Sexy Shoes: Ankle Pump 8221
These sexy Ankle Pumps are available to purchase online and in-store at Kiss and Make-Up. We are certain you will feel confident and look sexy in these attractive ankle pumps. These pumps are comfortable enough for a special date night, or a girls night out. Available Colors: Black, Red, & White

Available Sizes: 6, 7, 8, 9, 10, 11

Buy your pair of sexy ankle pumps at Kiss and Make-Up today!