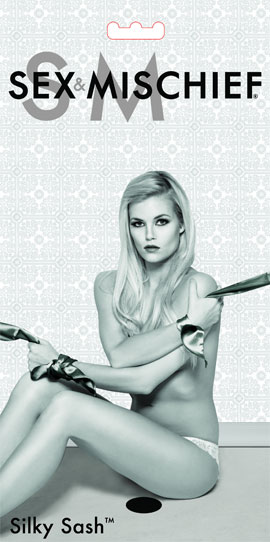 This Silky Sash Restraint Kit is available to purchase online and in-store at Kiss and Make-Up. This sexy restraint kit features two luxurious silky sashes, with each one measuring four feet long and four inches wide. This Sash Restraint Kit is so versatile – you can tie up wrists and ankles, or use the soft sashes as a blindfold. You can give your lover a little pat pat or a full-on punishment. The possibilities are endless!

Available Colors: Black

Buy your Silky Sash Restraint Kit at Kiss and Make-Up today!