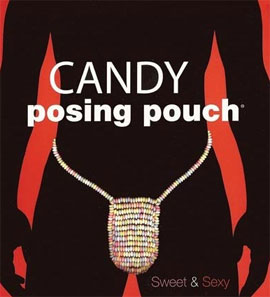 This Candy Posing Pouch for men is available to purchase online and in-store at Kiss and Make-Up. This sweet and delicious Posing pouch is made from edible candy beads. If you've had a sweet tooth lately, this Candy Posing Pouch can satisfy your candy cravings and fulfill his imaginations at the same time!

This Candy Posing Pouch also makes for a great Valentine's Day gift. Available Sizes: One size fits most.

Buy your man a Candy Posing Pouch at Kiss and Make-Up today!