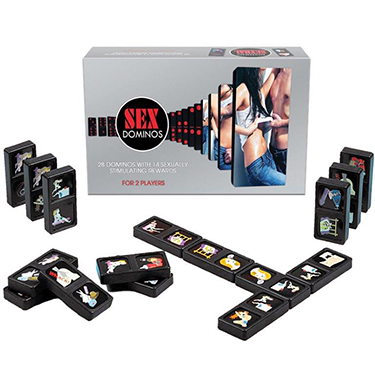 Sex Dominos More Details
These Sex Dominos are available to purchase online and in-store at Kiss and Make-Up. The Sex Dominos are a set of sexually stimulating dominoes for lovers. When you're ready to play, you can liven up your evenings with Sex Dominos. In this game, the player who wins selects a path of sexual activities to act out. So, settle down and grab your partner and enjoy a fun game of Sex Dominos tonight! The Sex Dominos Game Includes: 28 Dominos with 14 sexually stimulating rewards, and the game also includes game rules for those who need rules.

Buy your Sex Dominos at Kiss and Make-Up today!


Home | About Ruth | Returns |
Copyright Kiss and Makeup, LLC 2019
Returns All Rights Reserved Privacy